Only imagine… the blue of the sky, the breeze of the hot wind, the sound of the little waves meeting the rocks, the smell of the Mediterranean bougainvillea around you.
It is not a dream!
Spend your holiday at luxury villas Positano means make a total experience, involving all your senses, your soul and your body.
Positioned on the coast facing the Gulf of Salerno and Li Galli Island, Luxury Villas Positano is made of 4 different units, all of them with a dramatic sea view, large panoramic terraces, amazing swimming pool and beach you can easily reach by lift.
Find your luxury villa in Positano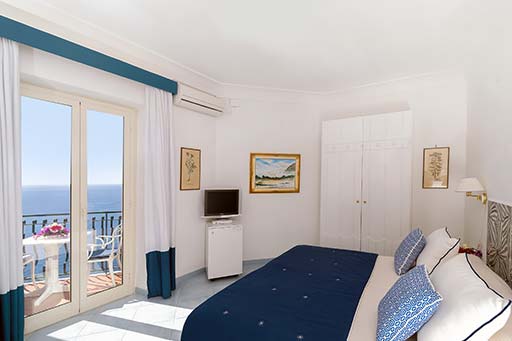 8 guests
3 double bedrooms, 1 Jr. suite 5 private bathrooms and private terraces on the sea.
8 guests
4 double rooms, 3 bathrooms, living room with kitchenette, private swimming-pool.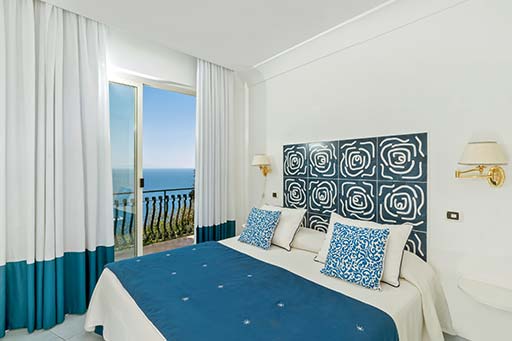 4 guests
2 double rooms, 1-bathroom with Jacuzzi shower, 40 sqm terraces equipped with sofà.
Nestled between the green of the Amalfi Coast and the blue of the Mediterranean sea.
The "Divina" Positano is the natural frame of this exclusive beach club.
The amazing and fashionable beach with its restaurants and cafes, the narrow and characteristic streets with their shops nad colorful ceramics, the bright, green "cupola" of the main church.
All of this will be an unforgettable memory in your life experience.
Book your room in a Positano luxury villa
18 square meteres
It will be your window open to a corner of paradise. Your amazing holiday on the Amalfi Coast starts from here.
22 square meteres
If you are looking for an amazing accommodation on the Amalfi Coast, book this beautiful room.
45 square meteres
To stay in our suite overlooking the stunning town of Positano is like living in a dream.